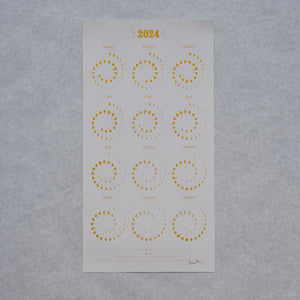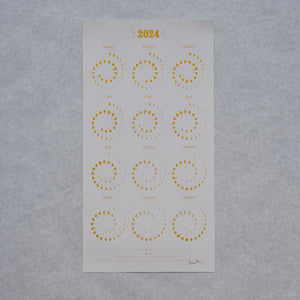 Gold on White - Large
Hand silkscreened print in vibrant water based color with a texture you can feel. The unique spiral design shows each phase of the moon daily. Full and new moon transitions are highlighted, and zodiac symbols listed. Let the moon guide you!

Printed on recycled paper in accordance with the Forest Stewardship Council. Rolled in a protective low-density sleeve. Made in Ojai, California.

Open edition, signed.
13" x 25" (33 x 64cm)

Sustainable framing available.  Custom design allows easy replacement of print year to year through top slot. Ships with plexiglass.